Interdependent Infrastructure Incident workshop
The "Interdependent Infrastructure Incident" (I3) workshop is organized by the PRAISys Team. It will be held on from 8:30 am to 11:45 am on May 17th, 2018, Cypress Rooms A&B in the 32nd Governor's Hurricane Conference at West Palm Beach, Florida. The Interdependent Infrastructure Incident workshop will feaure a tabletop (discussion-based) exercise under a simulated disaster scenario.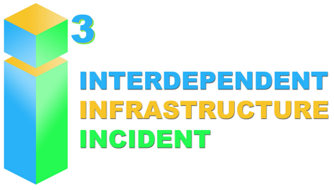 Experts in:
Power Utilities
Water Utilities
Transportation Infrastructure
Communication Infrastructure
Healthcare Systems
Emergency Management
and other government from the Florida peninsula are welcome to participate.
Participants will be asked to share the infromation and criteria used to make decisions related to infrastructure restoration and prioritization. In addition, roundtable discussions will allow participants to interact with their colleagues from other agencies and disciplines.
AICM CM credit will be awarded to participants in the "Interdependent Infrastructure Incident" workshop, but space is limited. For more on the tabletop exercise and to
RSVP online
or contact Robert McDaniel (rmcdaniel@em.fsu.edu).