Conference Presentations
EMI 2017 - San Diego CA, Jun 4-7, 2017​
EMI 2017 was held in June 2017 at San Diego CA. Dr. Paolo Bocchini gave a presentation of infrastructure interdepedency models at this conference.
MAISoN'17 - Cambridge UK, Feb 6-10, 2017​
International Workshop on Mining Actionable Insights from Social Networks (MAISoN'17) was held in February 2017 at Cambridge, UK. Sicong Kuang presented her work at this workshop.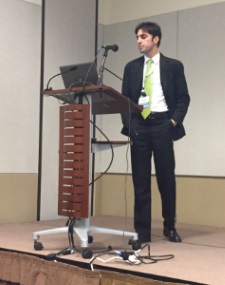 Geo-Structures Congress - Phoenix Arizona, Feb 14-17, 2016​
The Geo-Institute (G-I) and Structural Engineering Institute (SEI) of the American Society of Civil Engineers (ASCE) are coming together to create this first-of-its-kind event. Aman Karamlou presents his work on Functionality-Fragility Surfaces.